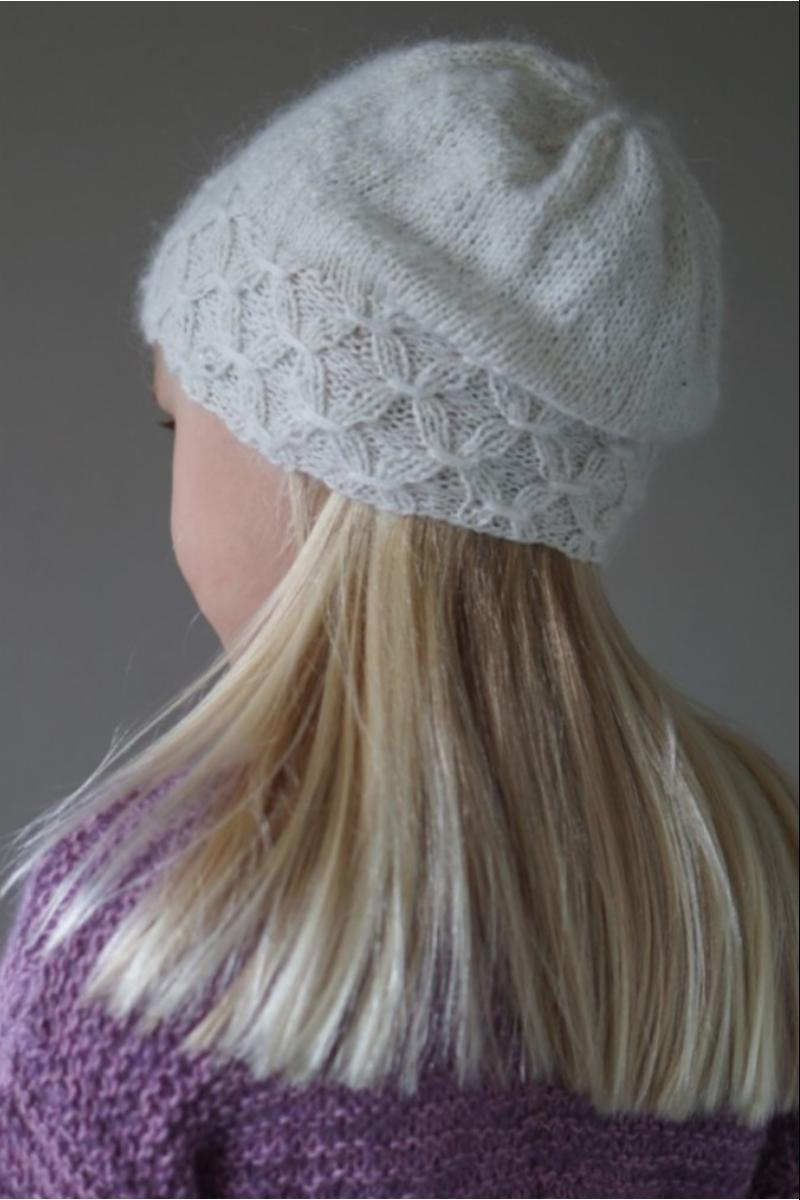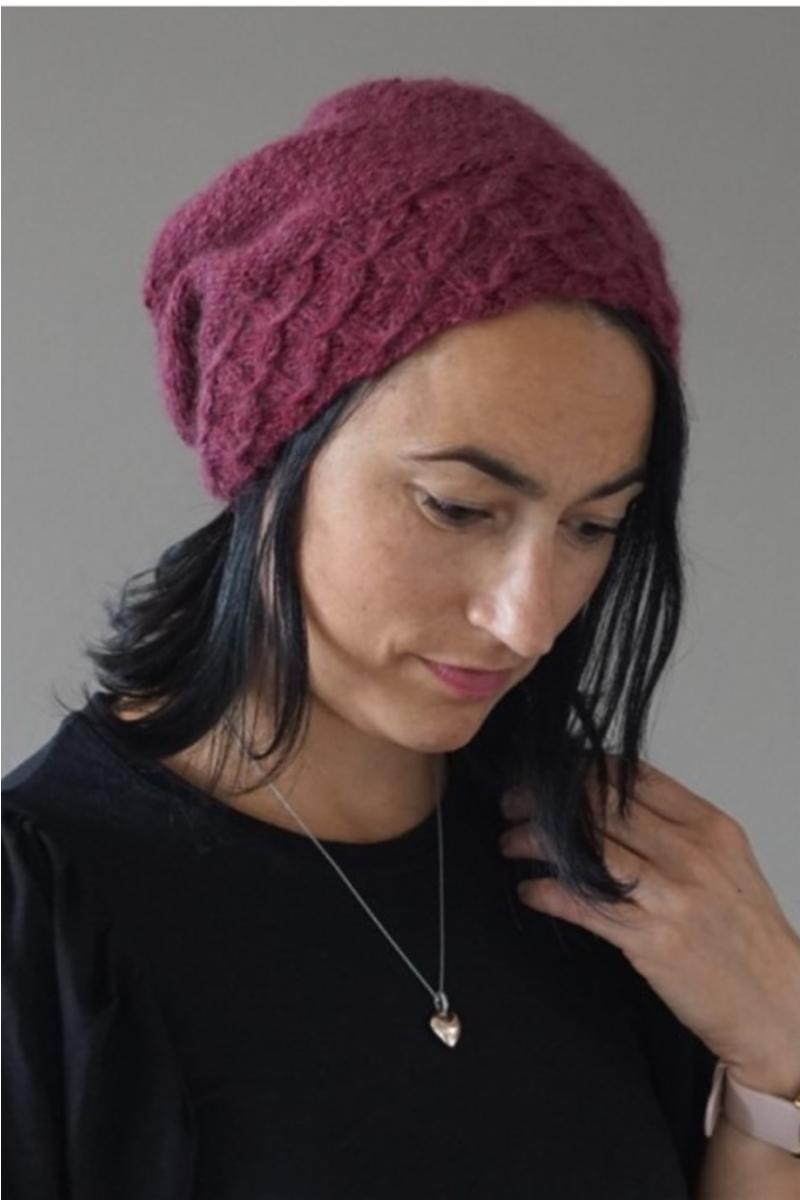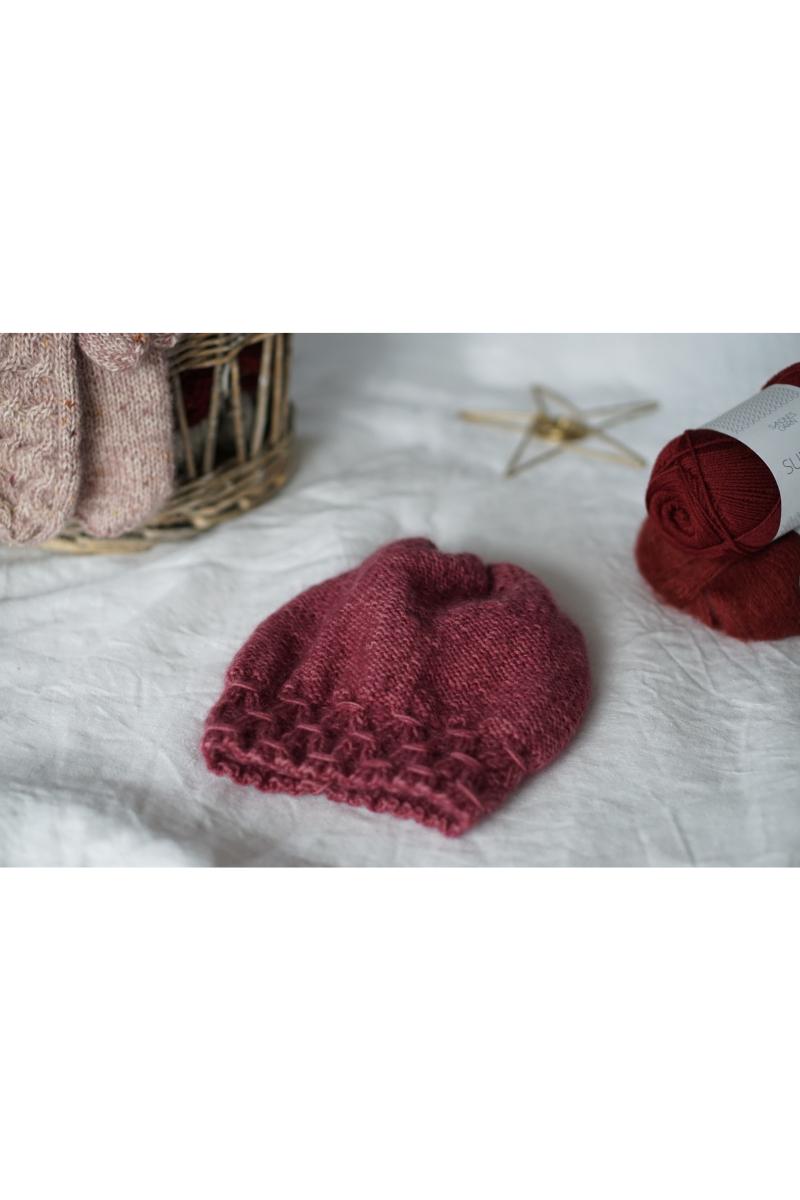 ( )
★
( )
★
( )
★
( )
★
( )
★
(0)
NOK 55.00
Availability:

In stock
Marias lue er et mønster av designer Vivioggutta
Marias lue er en feminin lue som kan brukes på ulike måter. Den kan strikkes som en baggy modell, uten oppbrett, eller man kan ha oppbrett og heller bruke den som en hipster variant som sitter mer inntil hodet. Du kan også velge om du foretrekker å ha rettsiden eller vrangsiden fram, etter vrangborden . Vrangborden strikkes med dekorativ smock strikk. Lua strikkes i en tråd tynn merinoull, sisu, minialpakka etc , pluss en tråd silk mohair. Ved å kombinere to tråder i to ulike nyanser av samme farge, får du en unik melering.
Mønstret selges kun i papirformat
Størrelser:
2-4 år ( ca 44 49 cm hodeomkrets)
5-9 år ( ca 50 54 cm hodeomkrets)
S/M (fra ca 55 58 cm hodeomkrets)
Garnalternativ:
Tråd 1: Fabel fra Drops.
Tråd 2: Plum fra Rauma Garn.
Garnmengde:
Alle størrelser:
50 g Fabel
25 g Plum
(For str 2-4 år brukes ca 130 m garn pr garnkvalitet, for S/M brukes ca 170 m pr garnkvalitet)
Veiledende pinner:
Strømpepinne eller rundpinne nr 3,5, eller lang rundpinne for magic loop. Evt den pinnestørrelsen du trenger for å få riktig strikkefasthet.
Strikkefasthet:
Smock strikk: ca 29 m pr 10 cm på p 3,5 Glattstrikk: ca 23 m pr 10 cm på p 3,5
Reviews